Dust-Free Tile Floor Removal in Phoenix, Arizona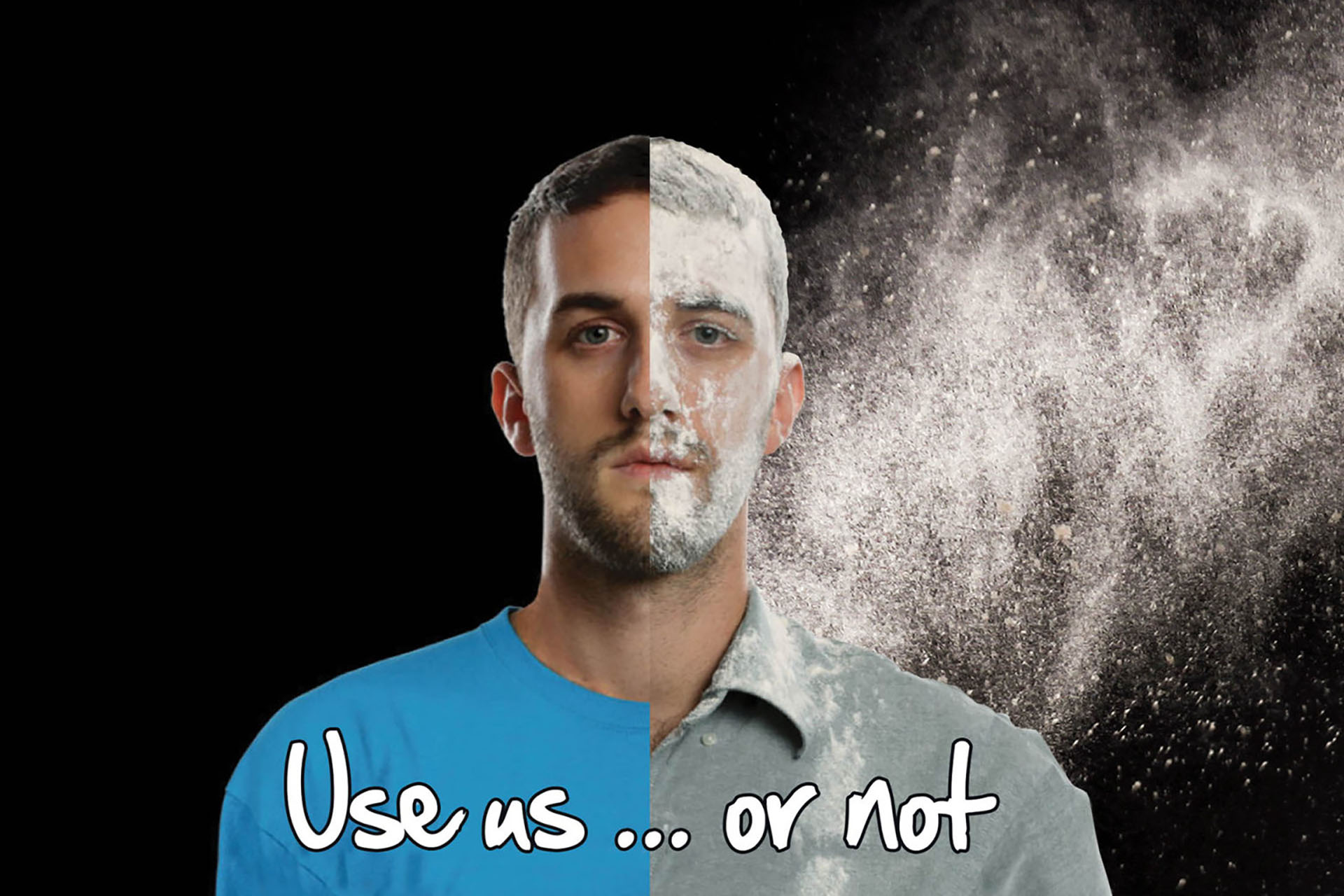 DustRam® –
Inventor of Dustless Tile Removal
If you are planning to remove tile flooring from your home or commercial location, DustRam® Phoenix offers sophisticated solutions for this task. Our team of flooring specialists provides special advantages when removing specific types of flooring, including:
Thinset, Saltillo, Carpet, Ceramic Tile, Hardwood, Tub Surround and Backsplash, and more.
Hours of Operation:
Mo-Fri: 7 AM – 4 PM
Sat-Sun: Closed
Visit Website

Why
DustRam® Phoenix

is the Best Choice for Your Flooring Removal
DustRam® is state-of-the-art equipment applied in the flooring removal process for commercial, residential, and industrial settings. This system and equipment were designed to capture cancer-causing silica dust immediately at the source. This ensures that when the process is completed, your home is left cleaner than when our crew first arrived. DustRam® is your number one source for the dust-free removal of flooring because we invented this method. Hire the original dustless tile floor removal company in the nation for the best-results money can buy.
99.97% of Dust is Captured
Inventor of Dustless Floor Removal
Better, Faster, & Cleaner
Replacing Tile in Your Home? Let DustRam® Remove it 3X Faster!
If you are in the midst of a home remodel or renovation, then you may be considering removing your flooring. Don't fall victim to the cancer-causing crystalline silica dust created during tile removal! You don't have to deal with dust pervading your home and costing you hundreds of dollars for multiple professional cleaning sessions. Save money by investing in a company that will do the job right and captures the dust so that it never touches the air you breathe. DustRam® is the better, faster, and cleaner choice in the US.
The development and manufacturing of our patented equipment and tools began in 2008. Today, we are the only Certifying Entity in America with a network that extends to over 23 Certified Contractors. Every contractor provides a 99.97% dust-free tile removal. It is the details of the tile removal process that make all the difference in the final results of the project. With the DustRam® equipment, silica dust is captured at the point of origin before it can be scattered fall throughout your home. Combined with our carefully planned process this ensures that none of the silica dust particles produced in the tile removal process will ever go airborne.
We have patented dust guards, effective automatic self-cleaning Tile Removal Vacuum, carefully designed 3D-printed components, HEPA filters and much more technology. All this technology is designed to protect your home or commercial location from the dangers of silica dust. Beware of conventional methods of tile and floor removal services that leave carcinogenic silica dust on every surface of the home. For more information about the benefits of DustRam® Tile and Floor Removal Services contact us.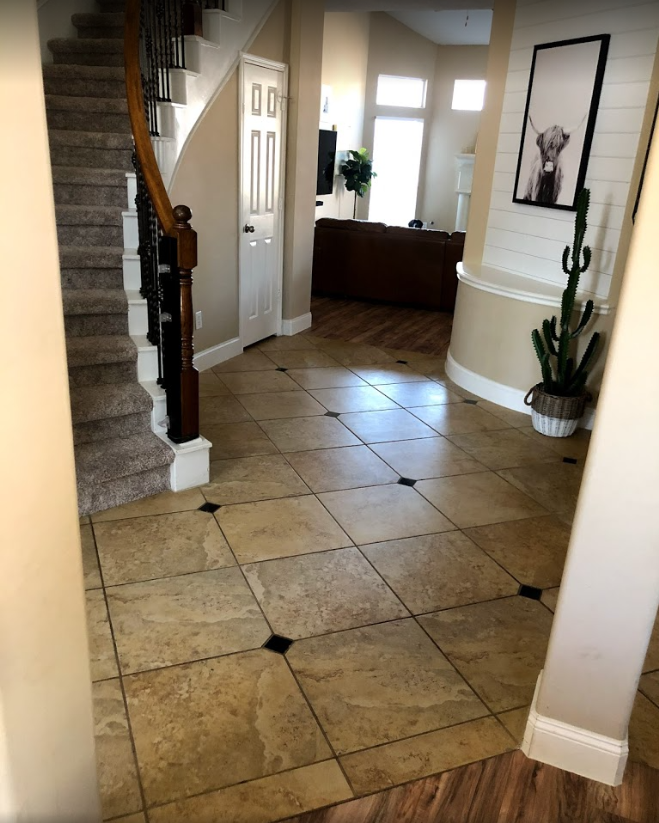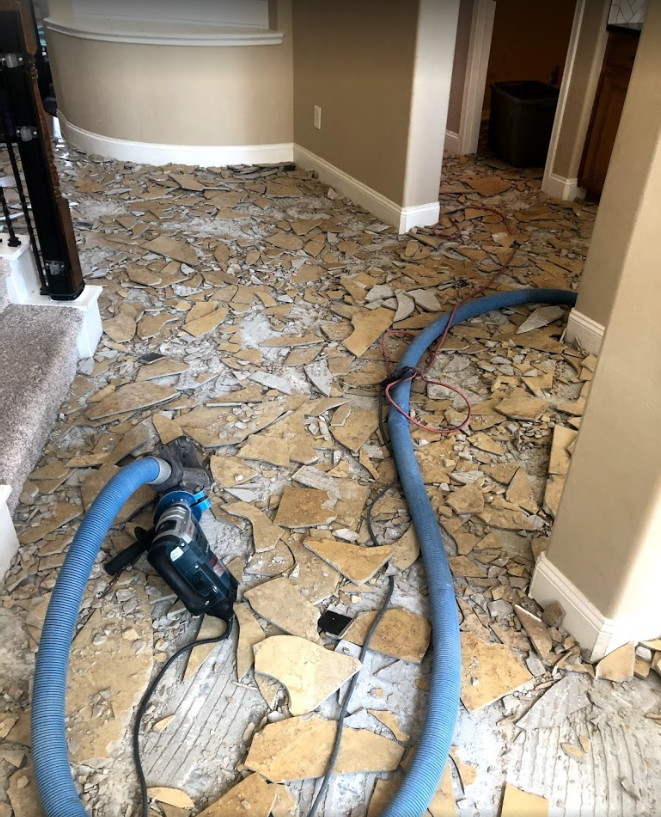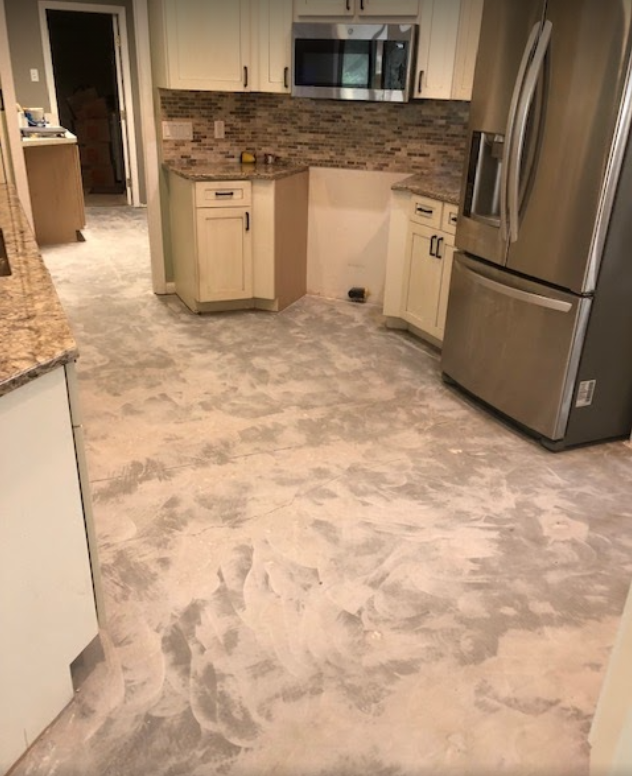 DustRam® Removes Commercial and Residential Floors
Our System Captures Dust 100X Smaller than 1 Grain of Sand
Did you know the average tile removal job produces about six hundred pounds of crystalline silica dust? In fact, about 1 pound of dust is created per square foot of tile floor that is removed. This means that you run the risk of exposing yourself and your loved ones to hundreds of pounds of silica dust by hiring traditional or virtually dust-free tile removal companies to do the job. Virtually dust-free means that while the dust is not visible to the naked eye, it still exists in your home. Crystalline silica dust particles are exactly 100 times smaller than one tiny grain of sand. This truly puts everything into perspective when it comes to choosing a contractor to remove your floor. Dust in a traditional and virtually dust-free tile removal is released back into your home and completely floods your cabinets, pantry, ceiling, drawers, and much more.
What Flooring Materials Can DustRam® Remove?
Our contractors specialize in Saltillo, natural stone, micro-toppings, terrazzo, carpet, adhesives, sheet vinyl wood, ceramic tile, hardwood, and a wide range of other types of floors. We deliver results that will always be cleaner than anything provided by other contractors in your city.
Hardwood Floor

Ceramic Tile

Thinset Mortar

Adhesive and Glue

Carpet

Natural Stone Tile

Slate and more
When the DustRam® system is applied to the task of removing these types of flooring, the danger of exposure to cancer-causing silica dust is eliminated. Our reliable services ensure that this dust never becomes airborne and thus you will be left with an uncontaminated home. This is a primary advantage of choosing DustRam®'s dustless flooring removal services.
Traditional and Virtually Dust Free, Leave Dust in Your Home!
Hire a Truly Dustless Tile Removal by DustRam® for Guaranteed Dust Free Results
One of the primary reasons many people avoid flooring removals is because of the dust created in the process that seems to last in the home interminably. No one wants to face this unpleasant dusty mess. DustRam® has designed its equipment to effectively capture and contain 99.97% of dust leaving you with an immaculately clean result. Traditional and virtually free methods, do not capture this much dust. They only capture some of the tile dust meaning you are still left with hundreds of pounds of dust in your home. Just because you can't see it, doesn't mean it's not there. Don't fall victim to the dust. Choose DustRam® the inventor of dustless tile removal.