Dust-Free Tile Floor Removal in Fresno, California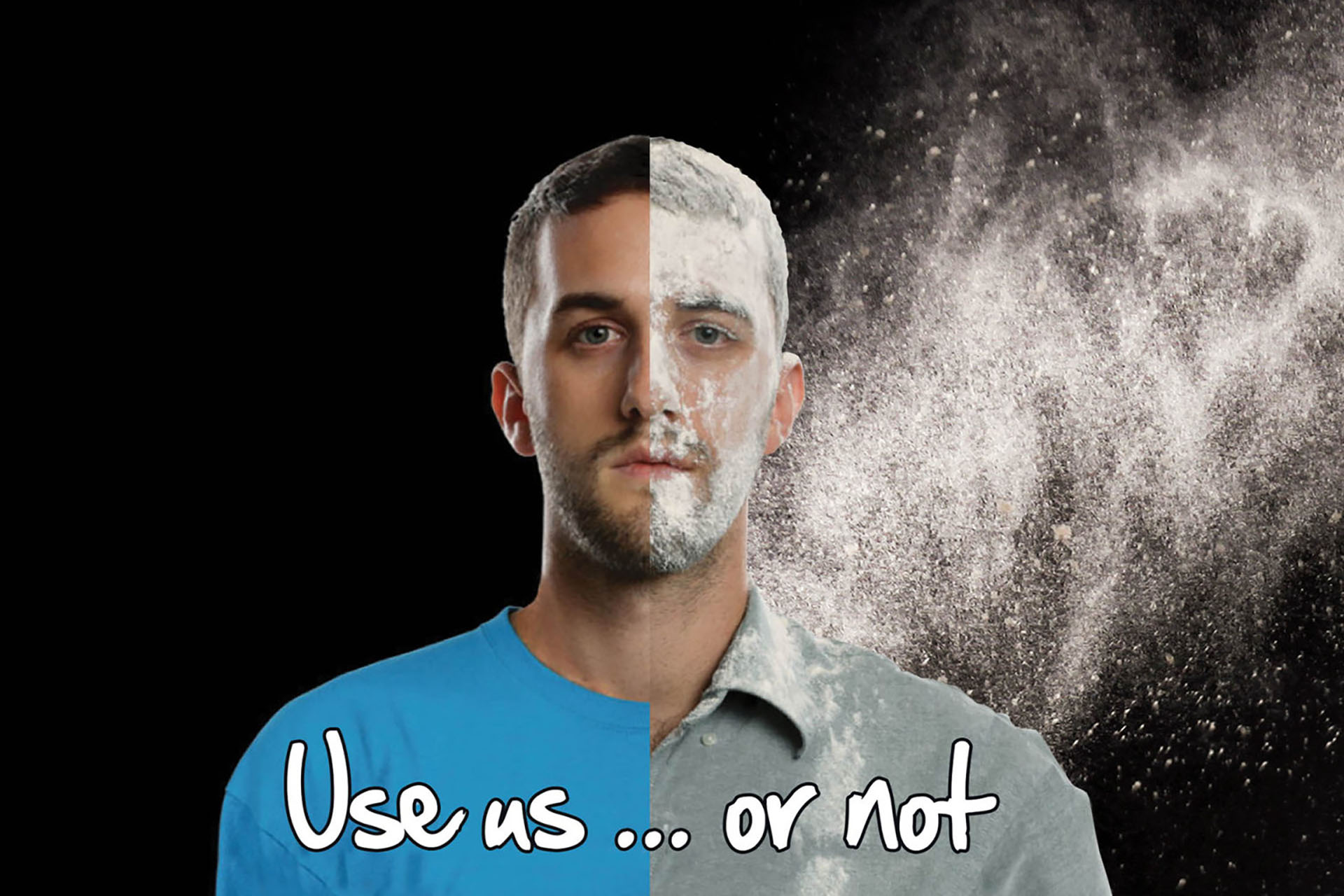 DustRam® –
Inventor of Dustless Tile Removal
Let a dustless tile removal contractor remove the flooring in your commercial or residential property. DustRam® Fresno offers top-rated dust-free tile removal solutions, faster services, and cleaner results. Our team removes many types of flooring such as:
Thinset Mortar, Saltillo Tile, Carpet, Ceramic Tile, Hardwood Flooring, Tub Surround and Backsplash, and more.
Hours of Operation:
Mo-Fri: 7 AM – 4 PM
Sat-Sun: Closed
Visit Website

Why
DustRam® Fresno

is the Best Choice for Your Flooring Removal
The common reason why many homeowners do not want their outdated tile flooring removed is that they don't want to deal with the dusty mess from a tile removal. Many hundreds of pounds of tile dust are released back into the home putting you at risk of developing deadly respiratory diseases such as lung cancer, COPD, silicosis, and more. DustRam® developed a system that eliminates exposure to respirable silica dust. As the inventor and number one source of truly dust-free flooring removal services in the US, we have engineered a system that captures 99.97% of tile dust the moment it is created. Crystalline silica dust will never be released back into your home or into your lungs!
Hire the original dustless tile floor removal company in the nation for the best-results money can buy.
99.97% of Dust is Captured
Inventor of Dustless Floor Removal
Better, Faster, & Cleaner
Replacing Tile in Your Home? Let DustRam® Remove it Approximately 3X Faster!
Did you know that crystalline silica has been listed as a respiratory hazard for occupational workers by OSHA? Medical diagnoses frequently include Lung Cancer, COPD, Silicosis, kidney disease, and much more. The CDC and NIOSH have rated silica dust as a human lung carcinogen. If silica dust is harmful to occupational workers, then it is not well suited for your family and yourself. DustRam® contractors are all 50 times under OSHA's permissible exposure limit. We take every tile removal job seriously and promise a dust-free result. There are many reasons you should choose a dust-free tile removal and health costs are not the only ones.
Not only do we eliminate exposure to silica dust, but we also keep you from spending thousands of dollars on professional cleaning sessions to remove the dust from a traditional or virtually dustless tile removal. 600 pounds of crystalline silica dust are released during the average flooring removal job. That means dust will inevitably pervade your clothes, shoes, pantry, closets, ceiling, walls, and much more. Professional cleaning services will be extremely necessary to remove the silica dust. But unfortunately, not all of the dust will be removed successfully.
Silica dust is approximately one-hundred times smaller than a grain of sand meaning you need a microscope to see it. Silica dust is extremely difficult to see with the naked eye and you will have hundreds of pounds of dust floating around your home. Don't make the mistake of hiring a traditional or virtually dust-free contractor in an effort to save money. You will end up spending a significant amount more! Contact DustRam® instead.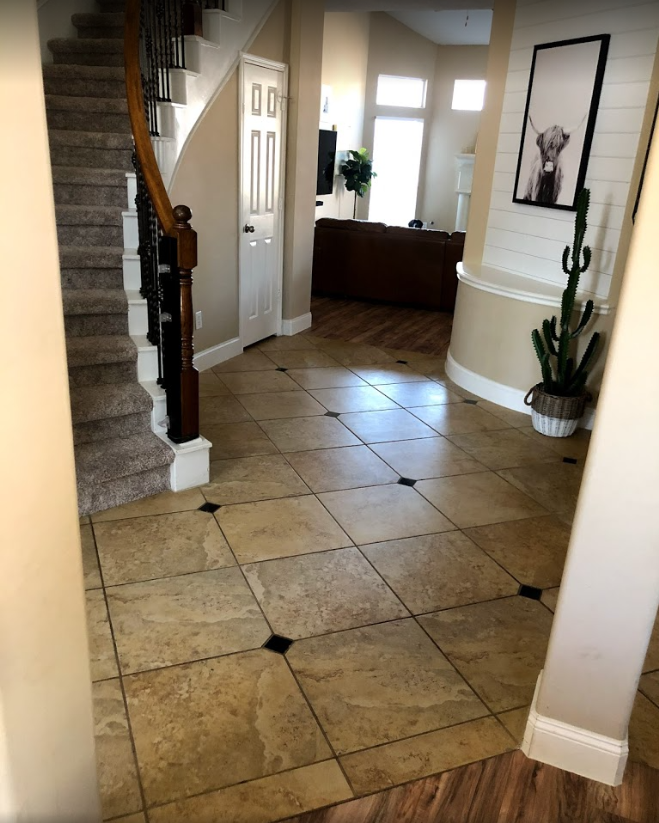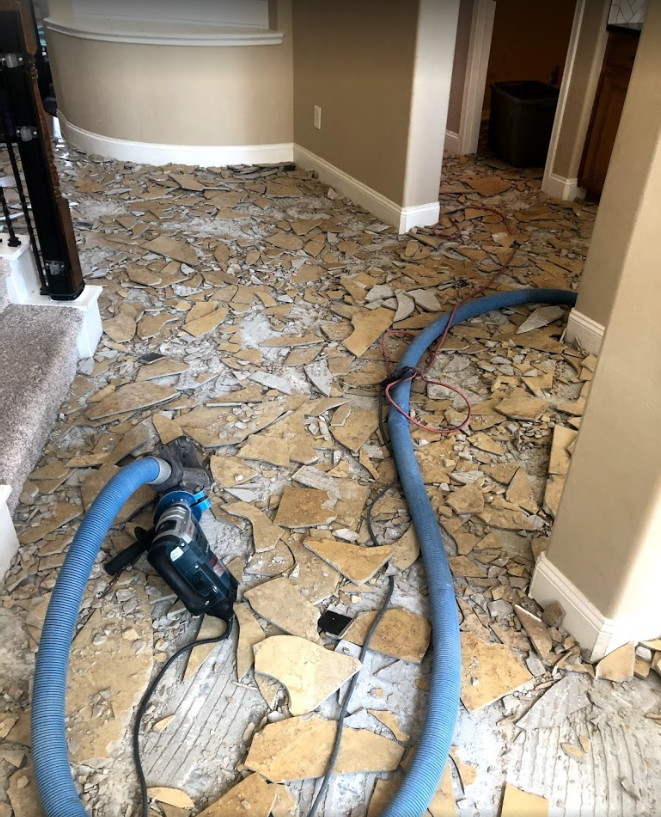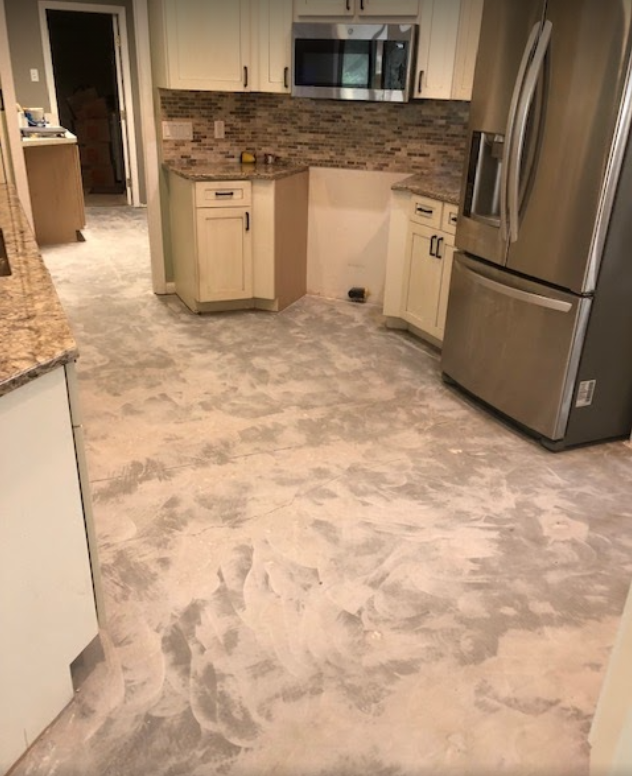 DustRam® Removes Commercial and Residential Floors
Our System Captures Dust 100X Smaller than 1 Grain of Sand
Did you know the average tile removal job produces about six hundred pounds of crystalline silica dust? In fact, about 1 pound of dust is created per square foot of tile floor that is removed. This means that you run the risk of exposing yourself and your loved ones to hundreds of pounds of silica dust by hiring traditional or virtually dust-free tile removal companies to do the job. Virtually dust-free means that while the dust is not visible to the naked eye, it still exists in your home. Crystalline silica dust particles are exactly 100 times smaller than one tiny grain of sand. This truly puts everything into perspective when it comes to choosing a contractor to remove your floor. Dust in a traditional and virtually dust-free tile removal is released back into your home and completely floods your cabinets, pantry, ceiling, drawers, and much more.
We Remove Different Types of Flooring
Our contractors specialize in Saltillo, natural stone, micro-toppings, terrazzo, carpet, adhesives, sheet vinyl wood, ceramic tile, hardwood, and a wide range of other types of floors. We deliver results that will always be cleaner than anything provided by other contractors in your city.
Hardwood Flooring

Ceramic Tile

Thinset Mortar

Adhesive and Glue

Carpet

Natural Stone Tile

Slate and more
Dust produces problems with the elderly, children, and pets living inside the house. Current breathing problems like allergies, COPD, or asthma are especially aggravated. Silica dust causes cancer and lung disease when exposed over time. This can develop within a couple of weeks after being exposed. Silica, at minimum, affects an individual's breathing ability due to the creation of scar tissue and fluid buildup. Silica dust particulates that are created by the traditional dusty removal of flooring and tile circulate throughout the business or house for months, even when a deep and prompt cleaning is done. Let DustRam® remove your tile floor dust-free. Contact us for a free quote.
Traditional and Virtually Dust Free, Leave Dust in Your Home!
Hire a Truly Dustless Tile Removal by DustRam® for Guaranteed Dust Free Results
After a traditional floor removal method is used, the clean-up process involves vacuuming upholstery, window coverings, carpets, drawers, cabinets, area rugs, and much more. You will also need to wipe tracks, windowsills, light fixtures, ceiling fans, ceilings, and walls; vacuum or decontaminate air conditioning vents, and have the unit serviced. Dust also needs to be removed from hanging photos, knick-knacks, bookshelves, and mantels, removing the contents and wiping down the shoes, clothing, and insides of the closets and cabinets. The average cost ranges from $500 and $800 for each cleaning. It often requires three professional scheduled cleanings or more over several months or even years. It is essential to remove all of the debris and dust to avoid harmful health effects that are caused by being repeatedly exposed as it is swirling throughout the air conditioning vents and house. Save money and time by choosing DustRam® for your dustless tile removal services.