Dustless Tile Floor Removal in Broward County, Florida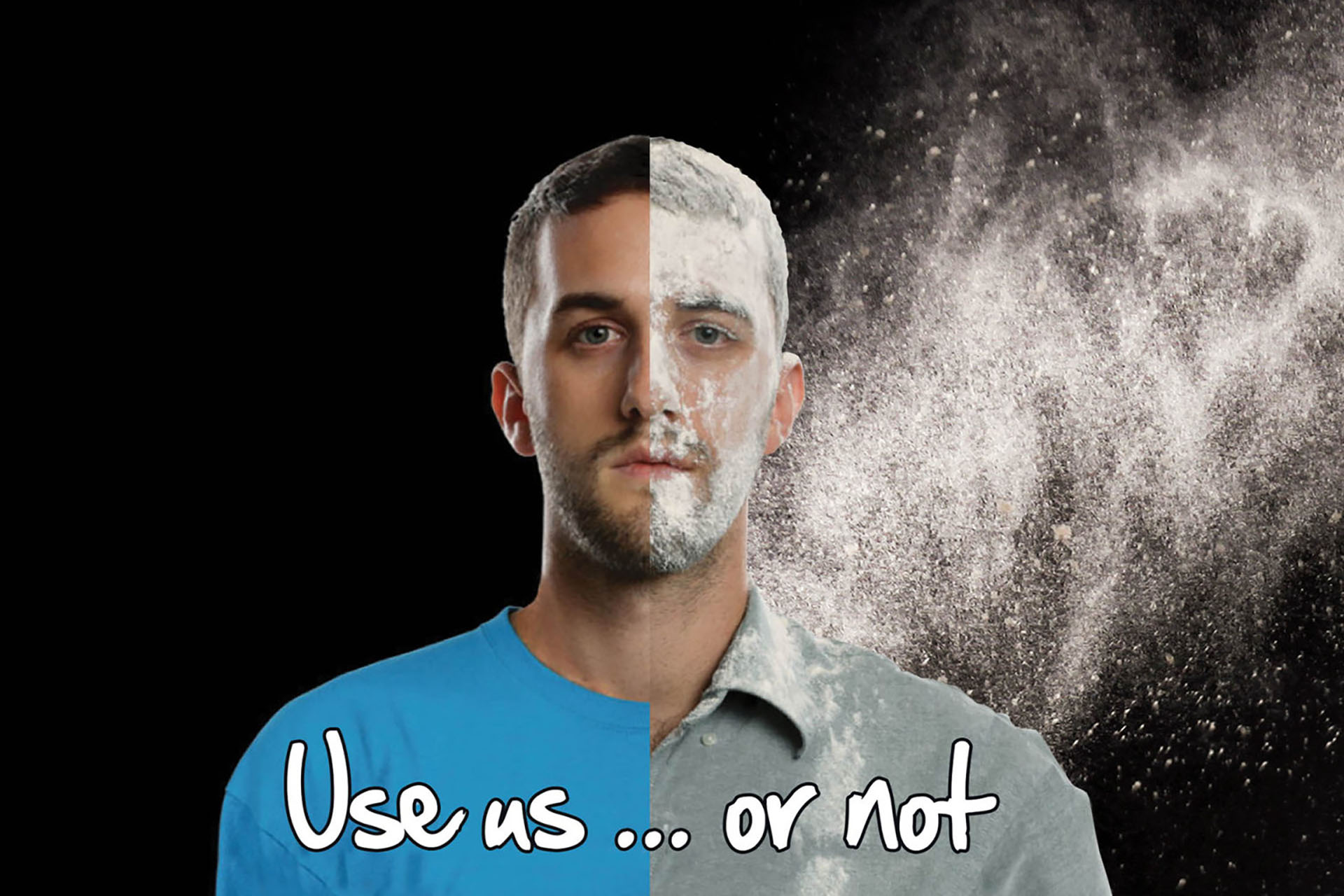 DustRam® –
Inventor of Dustless Tile Removal
Are you remodeling your home and want to remove your flooring without the dusty mess? Contact DustRam® in Broward County for a free dustless tile floor removal quote. Exposure to tile dust is known for causing serious respiratory diseases that can become fatal. By hiring our team of dustless flooring removal experts, you will be provided with a better, faster, and cleaner tile removal. We remove many types of flooring, including:
Thinset, Saltillo, Carpet, Ceramic Tile, Hardwood, Tub Surround and Backsplash and more.
Hours of Operation:
Mo-Fri: 7 AM – 4 PM
Sat-Sun: Closed
Visit Website

Why
DustRam® Broward County

is the #1 Choice for Your Flooring Removal
For all remodeling projects, large quantities of time need to be invested in planning, investing, and solving unforeseen problems. Hiring reputable contractors to help during your remodeling project is critical to saving money and valuable time. DustRam® is the expert to hire when you're in need of tile removal. Our ability to capture cancer-causing tile dust, the instant is produced, at the rate of 99.97% separates us from other flooring removal companies. In 2008, DustRam® invented the dustless tile removal method and engineered the most advanced technology and system to date. This system collects tile dust at the source, preventing it from expelling into the air you breathe. Unlike traditional and virtually dust-free tile removal processes, the DustRam® dustless tile removal is better, faster, and significantly cleaner.
Exposure to crystalline silica dust exponentially increases your chances of developing respiratory diseases that can turn deadly. Diseases such as lung cancer, silicosis, kidney disease, COPD, and much more are a result of inhaling silica dust for long and short term periods of time. Protect the health of your loved ones and hire a DustRam® certified contractor. Contractors that are certified by DustRam® are also factory-trained and use the industry's most advanced technology to remove tile, capture the dust, ground down, and scarify the concrete, leaving you with a subfloor prepared for installation. Invest in quality work, and keep your family safe from respirable silica dust. Contact DustRam® today and get a free project quote.
Hire the original dustless tile floor removal company in the nation for the best-results money can buy.
99.97% of Dust is Captured
Inventor of Dustless Floor Removal
Better, Faster, & Cleaner

Replacing Tile Flooring in Your Home? Let DustRam® Remove it Dust-Free!
Are you amid a home renovation? You might be contemplating the removal of your flooring? Do not be a victim of the cancer-causing silica dust from tile removal! The days of dealing with tile dust permeating your home are long gone. Save thousands of dollars on unnecessary cleaning sessions by protecting your home from the dust. Hire a contractor certified by DustRam® for a truly dust-free flooring removal service. Our contractors use the DustRam® system and technology to effectively remove your flooring while capturing the silica dust immediately at production. No more worrying about dust going airborne! With a DustRam® certified contractor, your home is left in pristine condition but most importantly, dust-free!
The conceptualization of our twenty-four times patented equipment and tools commenced in 2008. DustRam® has certified over twenty-three contractors in America and remains the only certifying entity, to date. Our certified contractors provide a truly dust-free tile flooring removal where we capture 99.97% of crystalline silica dust. We use the PulseRam® self-cleaning vacuum to suck up dust, instantaneously. The dust is collected and contained until our team of experts dispose of it far away from your home. DustRam® owns the only system in existence that is 50-times under OSHA's permissible exposure limit of crystalline silica dust. This means our dustless tile removal method is the healthiest method in existence.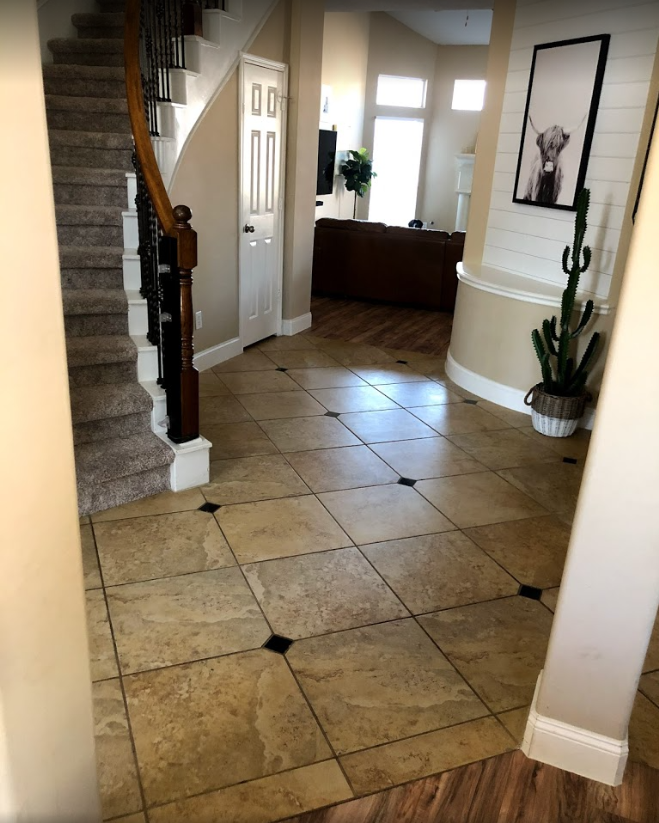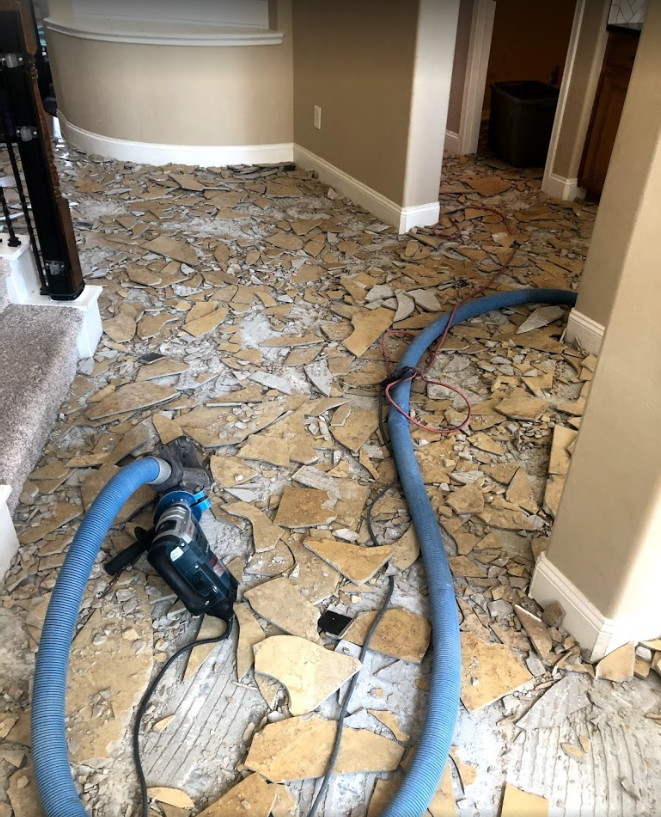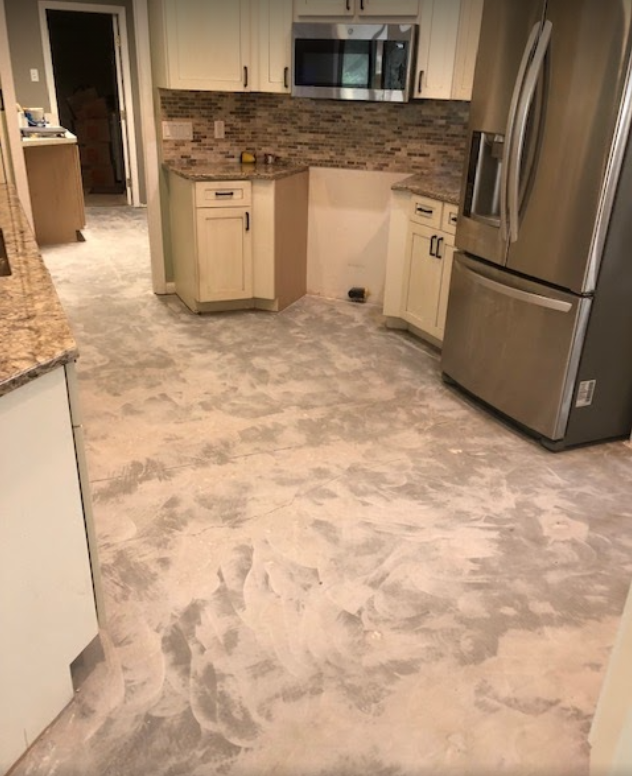 DustRam® Removes Residential, Industrial, and Commercial Flooring
Our System Captures Dust 100 Times Smaller Than a Grain of Sand
Did you know the average tile removal job produces about six hundred pounds of crystalline silica dust? In fact, about 1 pound of dust is created per square foot of tile floor that is removed. This means that you run the risk of exposing yourself and your loved ones to hundreds of pounds of silica dust by hiring traditional or virtually dust-free tile removal companies to do the job. Virtually dust-free means that while the dust is not visible to the naked eye, it still exists in your home. Crystalline silica dust particles are exactly 100 times smaller than one tiny grain of sand.
This truly puts everything into perspective when it comes to choosing a contractor to remove your floor. Dust from a virtually dust-free or traditional tile removal is released back into your home and completely infuses your belongings, making it awfully difficult to get rid of. On average, this amount of dust in the home will require months to years worth of expert cleaning sessions to remove most but not all of the dust. Ironically so, homeowners typically hire traditional or virtually dust-free removalists in an effort to save money. However, these services end up costing you a mammoth amount of money in the long run. Save money and time with DustRam®
Flooring Materials We Remove Dust Free
Our DustRam® certified contractors remove many types of flooring without leaving a massive dusty mess in your home. We remove floorings such as Saltillo, micro-toppings, carpet, natural stone, terrazzo, adhesives and glue, sheet vinyl wood, ceramic tile, hardwood floor, and a wide range of other types of floors. DustRam® delivers results that will always be cleaner than anything provided by other contractors in your city.
Hardwood Floor

Ceramic Tile

Thinset Mortar

Adhesive and Glue

Carpet

Natural Stone Tile

Slate and more
When the DustRam® system is applied to the task of removing these types of flooring, the danger of exposure to cancer-causing silica dust is eliminated. Our reliable services ensure that this dust never becomes airborne and thus you will be left with an uncontaminated home. This is a primary advantage of choosing DustRam®'s dustless flooring removal services.
Traditional and Virtually Dust Free, Leave Dust in Your Home!
Hire a Truly Dustless Tile Removal by DustRam® for Guaranteed Dust Free Results
The lungs are known as the final filter. Considering how terribly bad it is for workers in construction to inhale silica dust, it is equally as bad for anybody else. Exposing yourself and loved ones to silica dust tragically effects your heath down the road. OSHA ruled silica dust a lung carcinogen and requires companies to remain under the permissible exposure limit. DustRam® remains 50 times under this limit making us a truly dust free tile removal provider in Broward County. Other companies cannot say the same. Don't risk your health, time, and money. Hire DustRam® for your tile removal or contact us to get a free project estimate today.
Broward County and Fort Lauderdale, Florida