Dustless Tile Floor Removal in Naples, Florida
DustRam® – The
Inventor of Dustless Tile Removal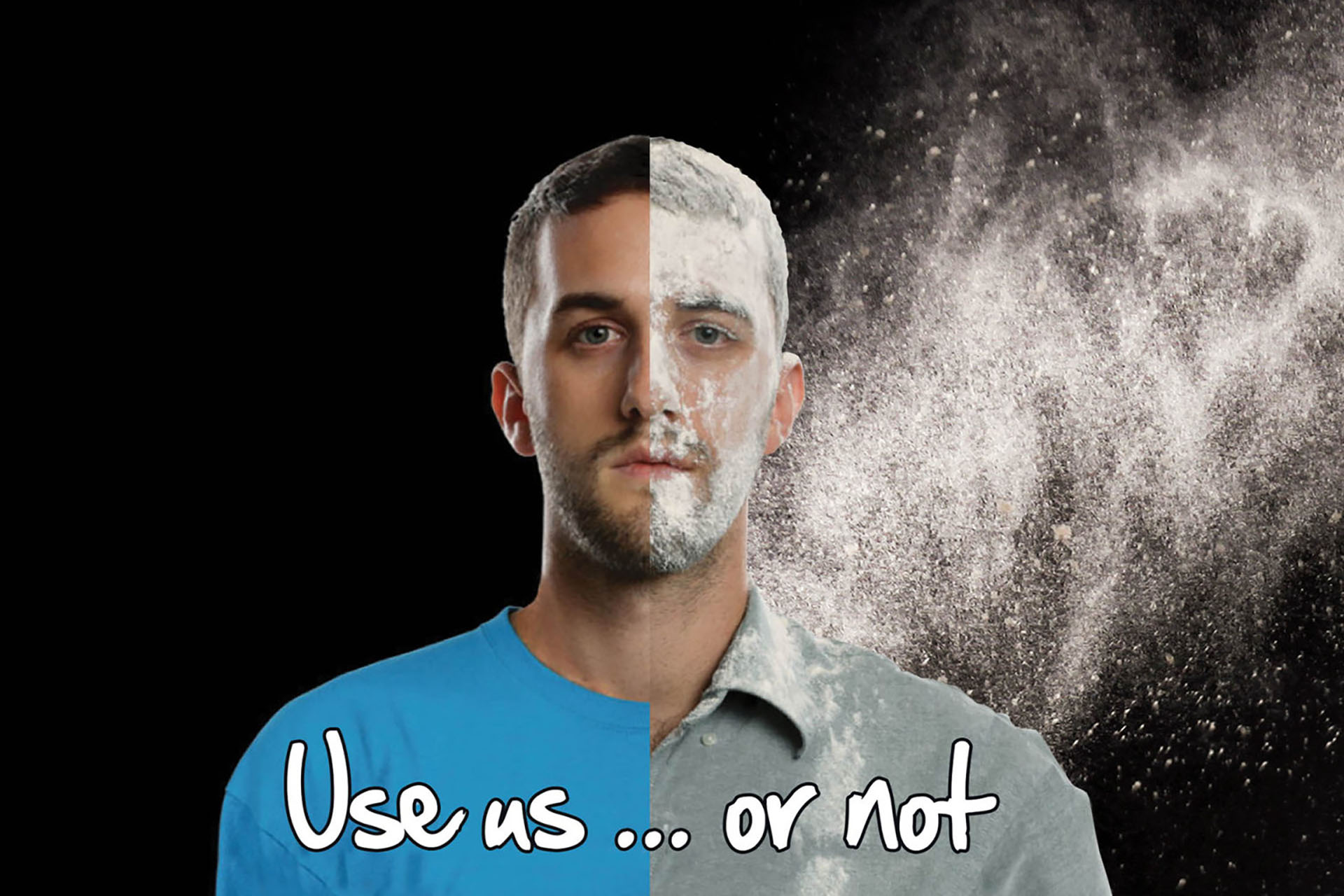 Planning a renovation project? There are certain important safety precautions you should take before removing existing flooring since tile naturally contains crystalline silica. Apart from the mess, exposure to silica dust is extremely dangerous. While in its large form crystalline silica does not pose much of a danger to health, when mechanical methods are used to remove it by cutting, chipping, grinding, or drilling, a very fine respirable dust is produced that is extremely harmful to humans and animals. Silica dust should be avoided at all costs. Hire the inventor of dustless tile floor removal if you are a resident of Naples, Florida. We offer free quotes for your flooring removal project.
Hours of Operation:
Mo-Fri: 7 AM – 4 PM
Sat-Sun: Closed
Visit Website

Why
DustRam® Naples

is the #1 Choice for Your Flooring Removal
If you are looking for trustworthy tile removal services for your home remodeling project, we cannot overemphasize how important it is to choose a company that utilizes safe, dustless methods to prevent serious health consequences for you and your family. DustRam® is the industry leader in the dust-free removal of materials such as ceramic tiles, carpets, wood, stone, porcelain, Saltillo, Thin-Set, tub surround, and backsplash. Currently, we own 24 patents on equipment. Our tools and equipment have been intricately designed to capture tile dust the instant it is created. DustRam®'s safe and efficient method of tile removal will leave your home clean and dust-free, eliminating the dangerous risk of silica dust inhalation.
Hire the original dustless tile floor removal company in the nation for the best-results money can buy.
99.97% of Dust is Captured
Inventor of Dustless Floor Removal
Better, Faster, & Cleaner

Are You Looking to Replace the Flooring in Your Home?
DustRam® Removes Tile 3X Faster Without Any Dust!
If you are concerned about the environment, then you should hire DustRam®. Our method and process for removing tile floors are safe and clean for the environment and your loved ones. Our innovative and patented proprietary tools and equipment are unmatched in their dust capturing abilities. Starting in 2008 our sole purpose was to develop and manufacture an effective system with tools and equipment that could capture crystalline silica dust before being released into the atmosphere. Today we are the only certifying entity in the US with more than 23 certified contractors and corporate service centers throughout the nation. 
The comprehensive patented system by DustRam® uses a specialized vacuum to suck up the silica dust and contain it until our crew disposes of it far far away from your home. The system precisely coordinates the entire tile removal process to prevent the distribution of harmful dust particles at each stage of the procedure. This means silica dust from the tile removal will never touch the air in your home! Our certified contractors make use of our patented DustRam® equipment to remove your commercial or residential floors, better, faster, and cleaner. No other contractor in the industry is capable of removing tile dust as efficiently and effectively as the DustRam® team. Hire the inventor of dust free tile flooring removal in Naples.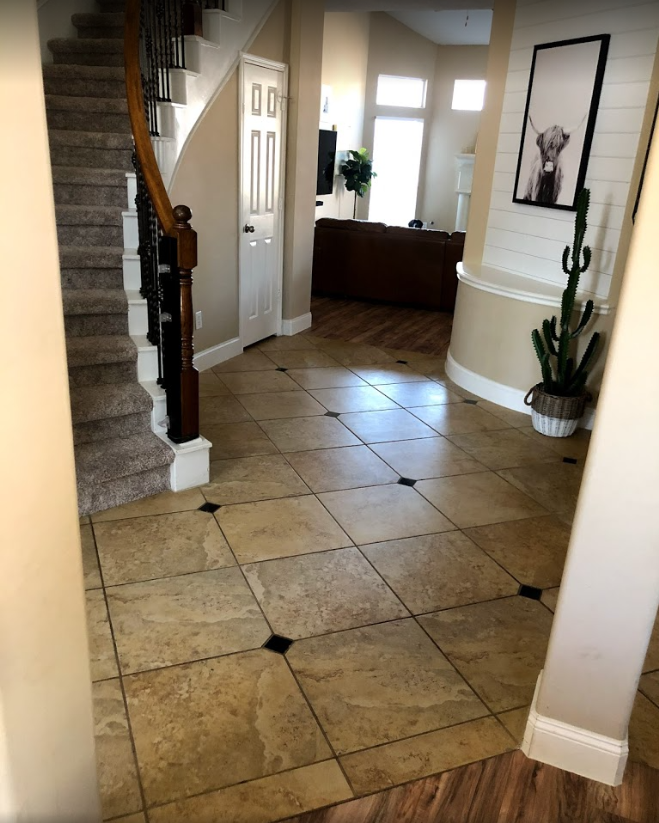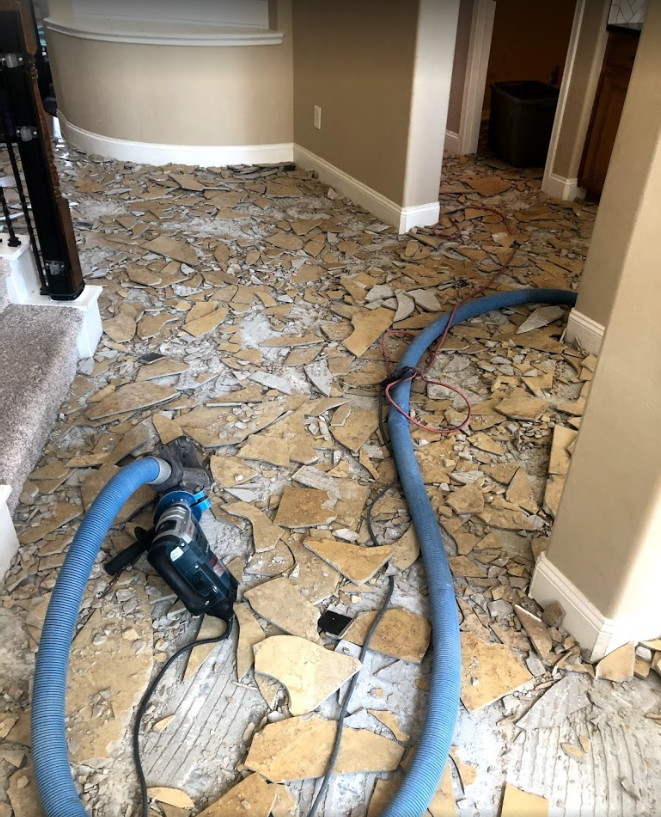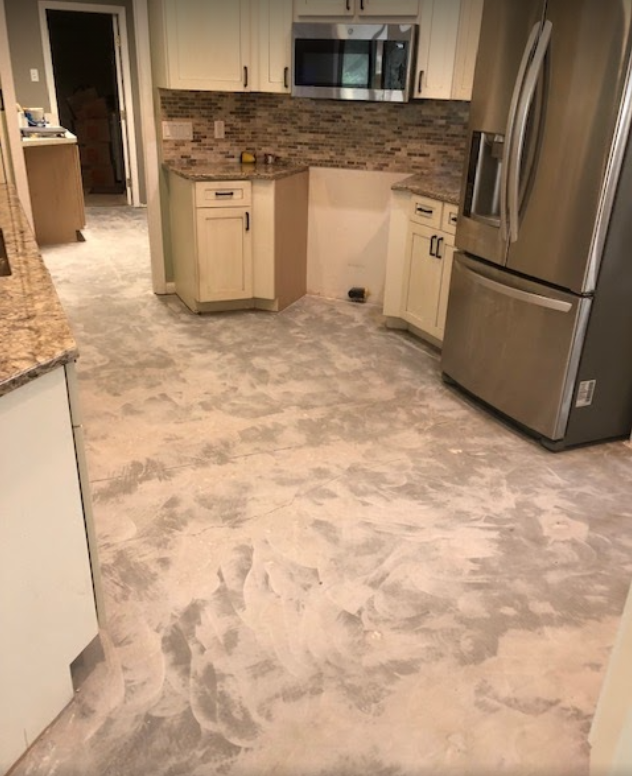 DustRam® Removes Commercial, Residential, and Industrial Flooring
Our System Captures Dust 100 Times Smaller Than a Grain of Sand
Our patented dust-free tile removal equipment features the ultimate, automatic, self-cleaning, and most powerful Tile Removal Vacuums® in existence. The PulseRam® by DustRam® comes with HEPA filters, patented dust guards, and unique features like 3D printed parts that are all made here in America. This specialized equipment allows our contractors to do a much cleaner job than most other brand systems or equipment available on the market.
Beware of cheap options with outdated tile removal methods that will leave your home covered in respirable silica dust. Choosing a cheaper option to save a little money will certainly end up costing you more, overall. The health and cleaning costs associated with exposure to respirable crystalline silica dust are not worth it. Contact our team today to learn more about dust free tile floor removal and why it is the best option out on the market.
What Type of Floor do You Want to Remove? DustRam® Will Remove it!
DustRam® has been in business for many years and currently provides dust free tile removal services throughout the nation. We specialize in the removal of tile but also remove carpet, hardwood, natural stone, thinset mortar, adhesives, glues, slate, and much more. No matter the type of flooring you have installed at home or in your commercial property, DustRam® has you covered. With the fastest turnaround time and 99.97% silica capturing rate, DustRam® is truly the best company if you are looking for a clean and safe result. 
Outdated Methods Increase Your Chances of Developing Respiratory Diseases
Crystalline silica has been listed by OSHA as a respiratory hazard to occupational workers. The CDC and NIOSH have rated silica as a human lung carcinogen. The medical diagnosis after exposure to silica dust often includes lung cancer and Silicosis disease. If silica dust is considered to be highly dangerous to occupational workers it should certainly be avoided by you and your family. If a general contractor, a flooring contractor, or flooring supplier removes ceramic or other flooring material without the use of industrial-grade equipment, tools, and adapters specifically invented, manufactured, and utilized by DustRam® for clean tile removal they risk repeated exposure to silica dust which is in violation of the Mitigation Standard for Crystalline Silica Dust from OSHA. If you choose clean tile removal by a certified contractor that makes use of DustRam®'s patented dust-free equipment you can avoid all the problems associated with mechanical removal of hazardous materials. For peace of mind find a DustRam® contractor in your local area or in any of our other locations for your floor removal project. DustRam® remains 50 times under the OSHA permissible exposure limit. Choose DustRam®, we care about your safety.