Dust-Free Tile Floor Removal in West Palm Beach, Florida
DustRam® – The
Inventor of Dustless Tile Removal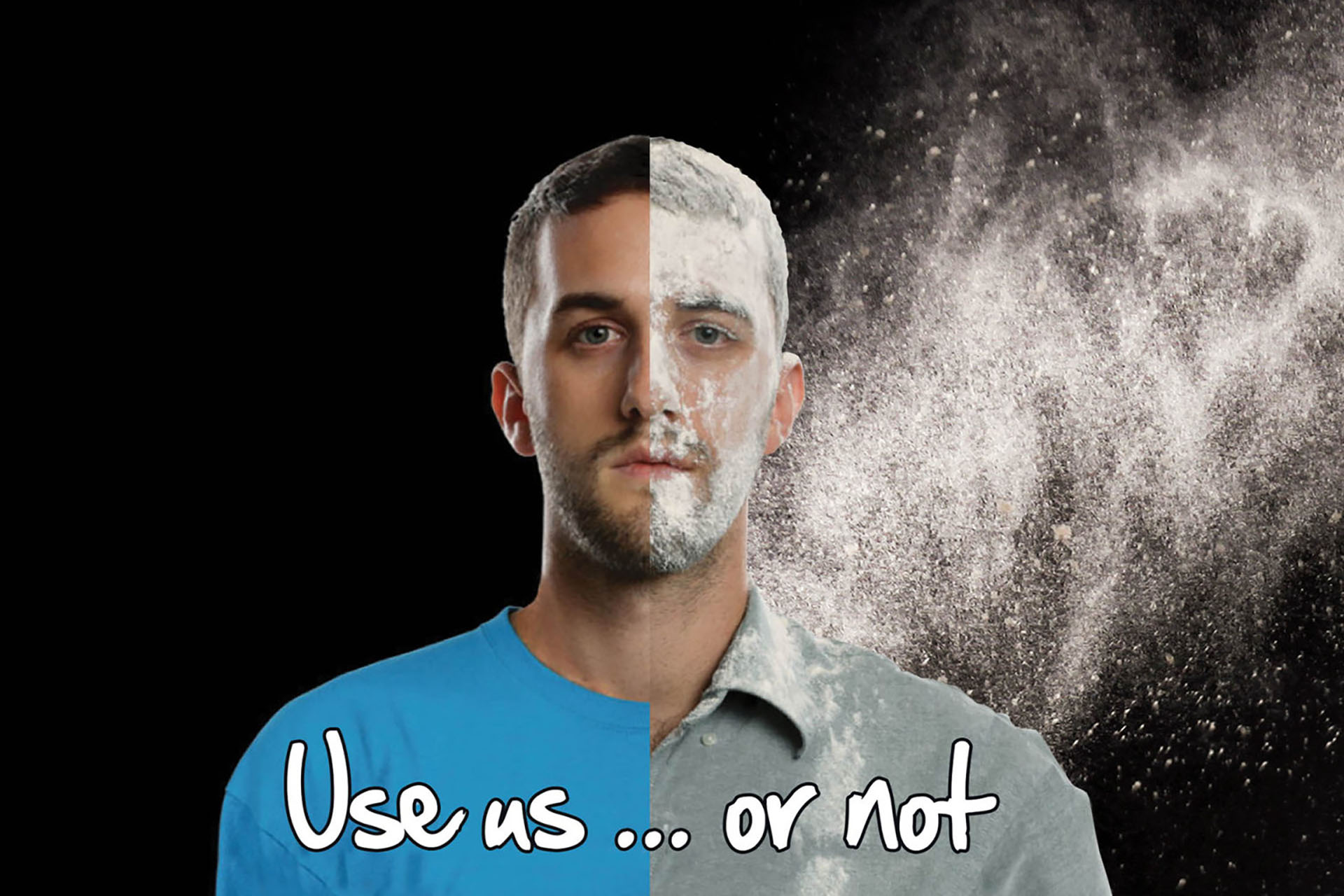 It is greatly important to hire a dustless tile floor removal expert in West Palm Beach, Florida. Choosing a contractor that can remove your flooring without releasing the silica dust back into the air is the only way to prevent exposure. This cancer-causing silica dust not only gets into your home, but it can also get into you. Outdated methods such as traditional and virtually dust-free tile removals are unsafe and expose you to crystalline silica dust. 
Trust DustRam® contractors to capture 99.97% of dust at every job. We are certified and factory-trained by the inventor of dustless flooring removal. Call DustRam® West Palm Beach, today.
Hours of Operation:
Mo-Fri: 7 AM – 4 PM
Sat-Sun: Closed
Visit Website

We Remove Ceramic Tile and Floor Adhesive Without the Dust
If you want to replace the tile floor in your home, let our team remove it, dust-free!
Is it time to remove your outdated flooring? Whether you are removing your floor to improve your home's aesthetic or increase its property value, DustRam® has got you covered. As the inventor of dustless flooring removal, our goal is to leave you with a cleaner and dust-free result. DustRam® contractors remove several types of flooring such as ceramic tile, carpet, tile adhesive, thinset mortar, natural stone, Saltillo tile, bathroom tub surround, and much more. For commercial, industrial, and residential tile floor removal projects, contact our team for a free estimate, today.
Hire the original dustless tile floor removal company in the nation for the best-results money can buy.
99.97% of Dust is Captured
Inventor of Dustless Floor Removal
Better, Faster, & Cleaner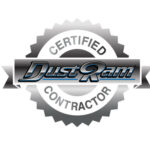 DustRam® is the #1 Dustless Flooring Removal Company in the Nation
What makes DustRam® the number one dustless tile removal company in the United States? DustRam® invented the dust-free flooring removal method. We are also the only certifying entity in the nation and own +24 patents. We created the dust-free system back in 2008. The invention was inspired by the extreme mess and dust exposure to silica from traditional tile removal methods. The amount of dust that is created and released back into the air, puts people at risk for serious diseases. Along with the health risks of respirable silica dust, outdated methods end up costing you significantly more money down the road. DustRam®'s mission is to provide dust-free flooring removal services in every major city in America. We currently have 23 DustRam® certified contractors in the nation and are expanding.
DustRam® contractors remain 50 times under OSHA's permissible exposure level. This means we capture down to 0.3 microns of silica dust. No other company has the technology necessary to capture 99.97% of respirable crystalline silica dust. However, many companies will falsely claim to capture high quantities of dust but still leaves pounds of it in your home. Unless a contractor is certified by DustRam® and is using our system to remove your tile, then it is likely that you will end up exposed.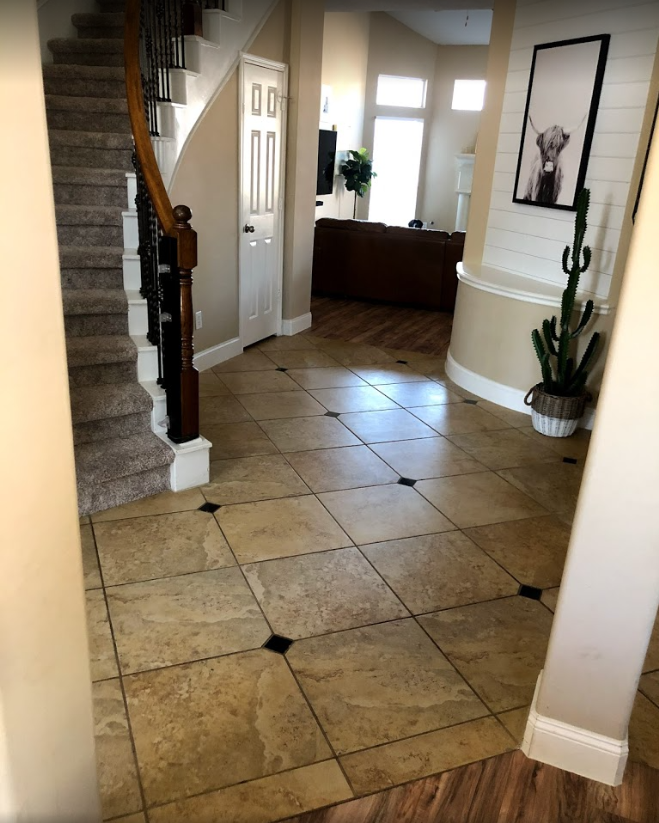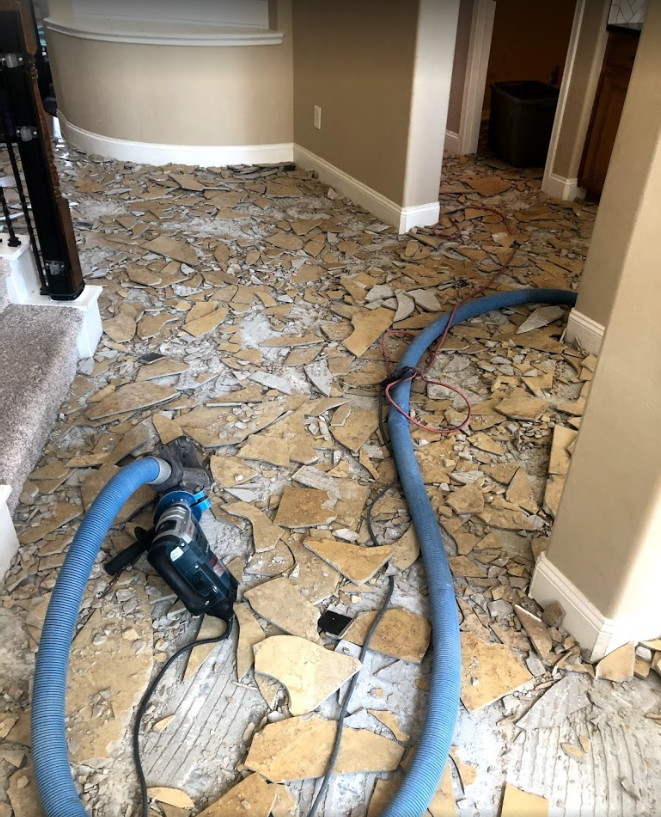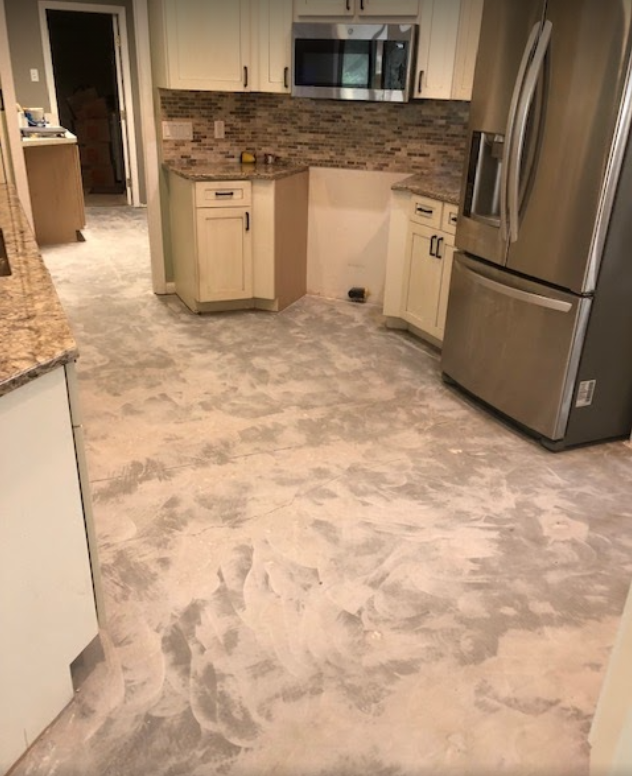 Choose Clean Tile Removal! Don't Compromise Your Indoor Air Quality
DustRam® Captures Dust 100X Smaller than a Single Grain of Sand
Crystalline silica dust is extremely abundant and is so small that each spec can only be seen under the microscope. To put the size of silica into perspective, each individual dust spec is approximately 100-times tinier than one small grain of sand. Now, each square foot of tile floor produces exactly one pound of dust. If you require 600 square feet of flooring removal, you are risking exposing your loved ones to 600 pounds of cancer causing silica dust. This is why a truly dust free tile removal contractor is important in capturing and containing silica during the removal. DustRam® contractors use the DustRam® PulseRam® self auto-cleaning vacuum to suck up any dust at production and hold it until the crew disposes of it far away from your home.
What Types of Flooring Do We Remove?
The DustRam® certified contractors remove many different flooring types such as Saltillo tile, natural stone tile, micro-toppings, terrazzo, carpet, tile adhesives, sheet vinyl wood, ceramic tile, hardwood floor, and more. DustRam® delivers top-rated results that will be cleaner and faster compared to other contractors in your city.
Hardwood Flooring

Ceramic Tile

Thinset Mortar

Adhesive and Glue

Carpet

Natural Stone Tile

Slate and more
Silica dust is known to cause serious problems with children, the elderly, and pets that live inside the home. Severe breathing issues like allergies, Silicosis, COPD, or asthma are aggravated. Crystalline silica dust may cause a series of lung diseases when exposed over time. Diseases can develop within only a couple of weeks of exposure. Tile dust, at minimum, impacts an individual's ability to breathe due to the development of scar tissue and fluid buildup in the lungs. Silica particles are created in floor removal and tile circulate through the business or house for many months. Even when a deep and prompt cleaning is done, it may not be enough and can require several professional cleaning sessions that inevitably end up costing you a ton of money. Instead, let DustRam® remove your tile floor dust-free. Contact us for a free quote.
Traditional and Virtually Dust Free, Leave Silica Dust in Your Home!
Hire a Truly Dustless Tile Removal by DustRam® for Guaranteed Dust Free Results
When a traditional flooring removal process is used, the cleanup aftermath requires extensive vacuuming of upholstery, carpets, window coverings, drawers, area rugs, cabinets, and more. You'll also need to wipe down tracks, windowsills, ceiling fans, light fixtures, ceilings, and walls; vacuum or decontaminate air conditioning vents, and have the unit serviced. Dust also needs to be removed from hanging photos, knick-knacks, bookshelves, and mantels, removing the contents and wiping down the shoes, clothing, and insides of the closets and cabinets. The cost average ranges from $500 to $800 for each cleaning. It often requires three professional scheduled cleanings or more over several months or even years. It is essential to remove all of the debris and dust to avoid harmful health effects that are caused by being repeatedly exposed as it is swirling throughout the air conditioning vents and house. Save money and time by choosing DustRam® for your dustless tile removal services.