Dustless Tile Floor Removal in Dallas Fort Worth, Texas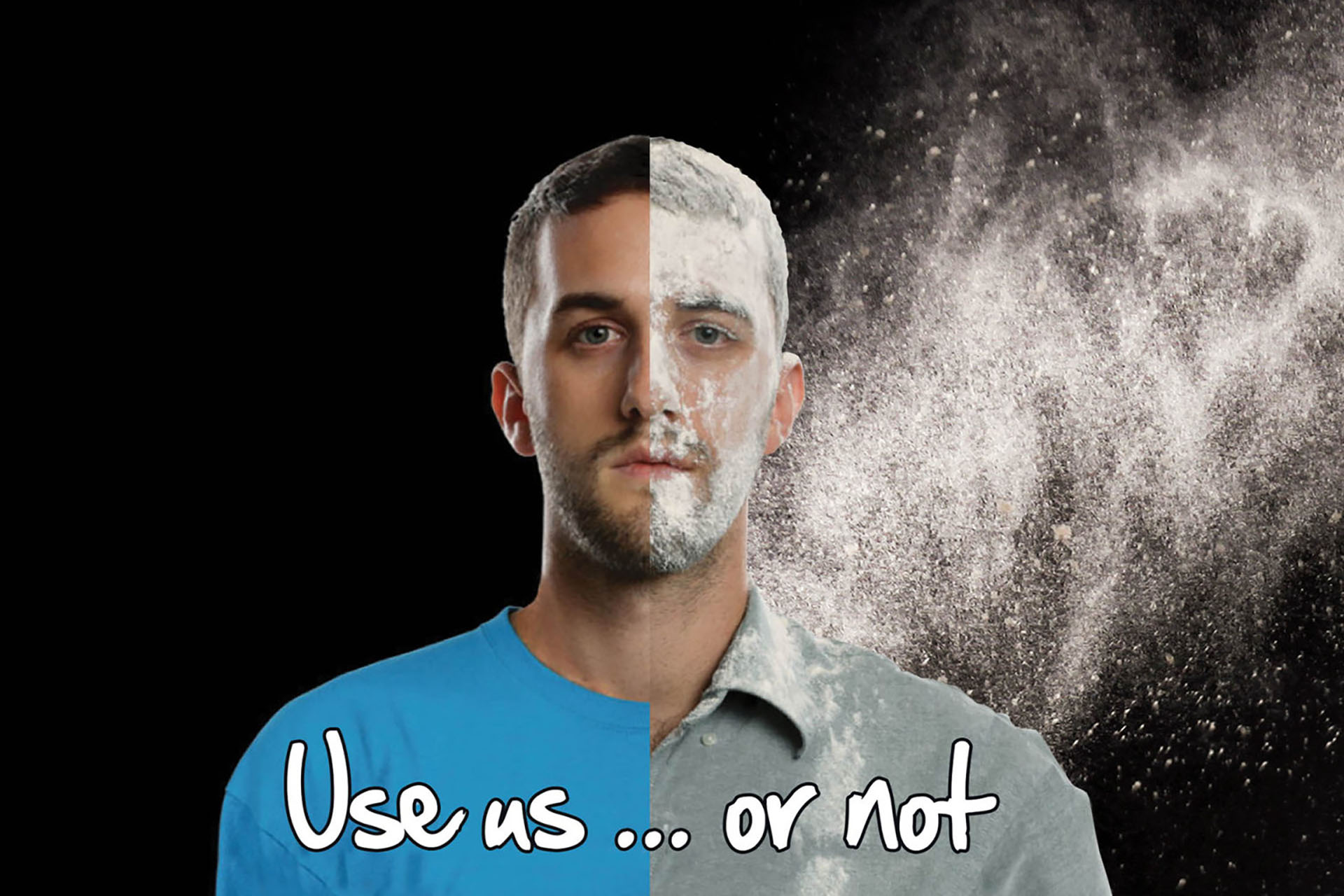 DustRam® –
Inventor of Dustless Tile Removal
Are you putting off your tile removal because you don't want to deal with the silica dust? Thanks to DustRam® you no longer have to fear the dusty mess. Our certified contractors are factory trained and use the DustRam® system to remove tile flooring dust-free. Our unique and specially engineered vacuum known as the PulseRam® captures crystalline silica dust the moment it is made. Our team never releases silica dust back into your home. For dustless tile removal solutions, hire DustRam® Dallas Fort Worth.
Hours of Operation:
Mo-Fri: 7 AM – 4 PM
Sat-Sun: Closed
Visit Website

DustRam® Certified

Dustless Flooring Removal Contractor in DFW
Home remodels and renovations bring your home back to life. If you feel it's time to improve your home's aesthetic appeal, installing new floors is a great place to start! Taking on this kind of project isn't always easy but with DustRam® by your side, it can be! We specialize in dustless flooring removal and offer our services in Dallas Fort Worth, Texas. DustRam® is the inventor of the dust free tile removal method and has certified over 23 contractors throughout the United States. Our mission is to provide commercial and residential property owners with tile removal options that will not expose their homes to carcinogenic silica dust. Our process of removing tile floor is different because we use a robust system designed specifically to capture silica dust at production. This prevents the dust from going airborne and exposing you to it. Silica dust has been tied to lung cancer and many other respiratory diseases.
OSHA requires construction workers to remain under their permissible exposure limit but unfortunately, many contractors are not using the advanced technology necessary to do so. The DustRam® system is the only one in its class with the capabilities of capturing 99.97% of the tile dust at every project. Contractors that are not certified by DustRam® are not using truly dust free methods to remove your flooring. This means they are performing the removal using outdated methods and are still releasing hundreds of pounds of dust back into the air in your home. One individual square foot of tile produces one pound of dust. If you want 500 square feet of tile removed then this project alone will produce 500 pounds of silica dust. Don't put your family at risk of developing respiratory diseases. Hire a DustRam® contractor for a truly dust free tile removal solution.
99.97% of Dust is Captured
Inventor of Dustless Floor Removal
Better, Faster, & Cleaner

Tile Floor Dust is Considered Carginogenic and Inhalation is Harmful
Crystalline silica exposure may cause silicosis, lung cancer, and even death. Both NIOSH and OSHA strongly recommend limits of exposure to crystalline silica dust. This dust affects millions of workers and dramatically increases the risk of developing serious respiratory diseases. Silica dust is naturally produced during the chipping portion of tile removal. In traditional and virtually dust-free processes, tile dust is still released back into your home in large quantities. Many people think virtually dust-free tile removal will not expose them to the dust but unfortunately, that is not the case. Virtually free contractors simply capture enough dust for it to not be visible to the naked eye but that doesn't eliminate exposure.
One single square foot of tile produces one pound of silica dust. This means If you have a 1,000 square foot tile removal and 70% of dust is captured then you are still living with 300 pounds of dust in your home. Each silica dust particle is smaller than a grain of sand by 100 times. Silica is so small that it cannot be seen by the naked eye that it makes it extremely difficult to completely get rid of it once it has pervaded your home. Many property owners will resort to hiring professional cleaners to do the job only to find out that multiple sessions are necessary and can last from months to years at a time. Don't fall victim to the dust, hire a DustRam® certified contractor today.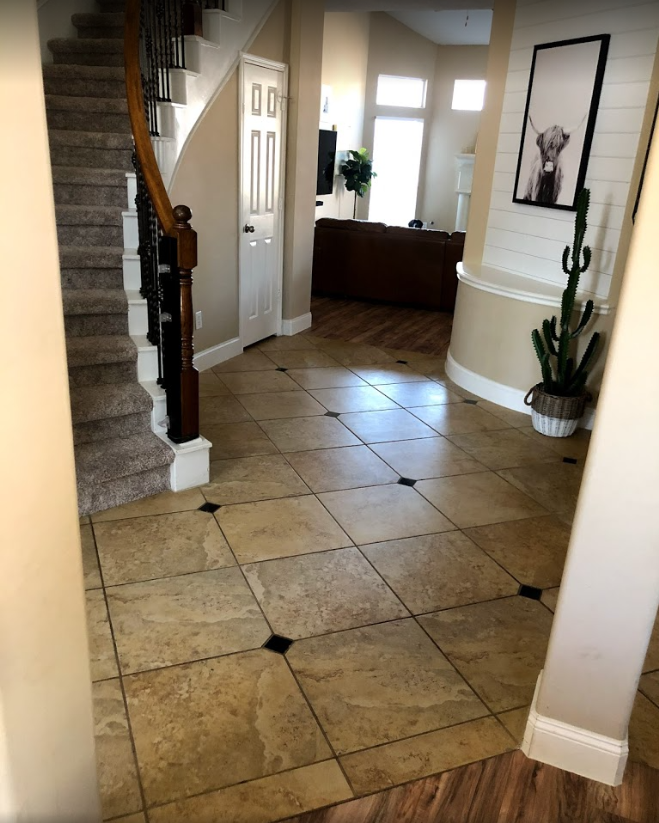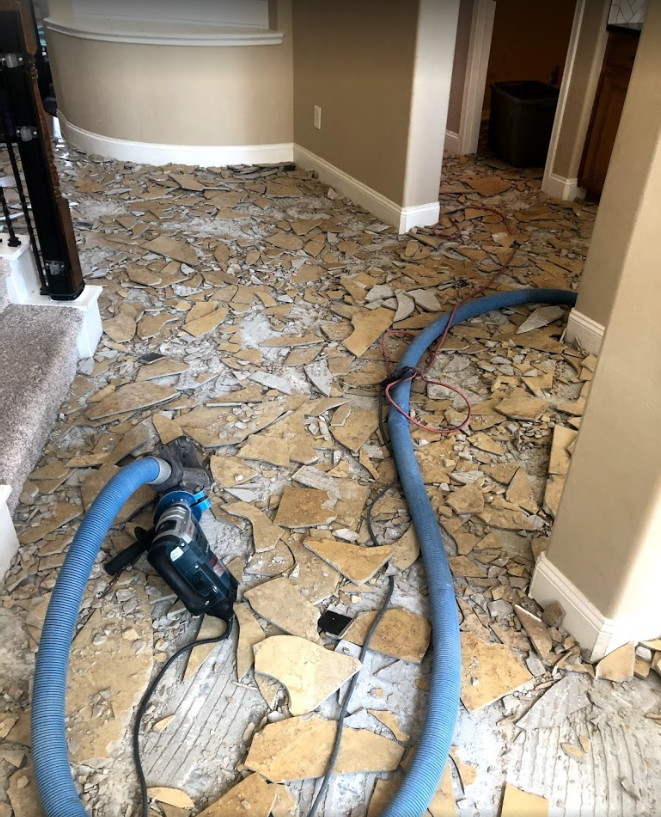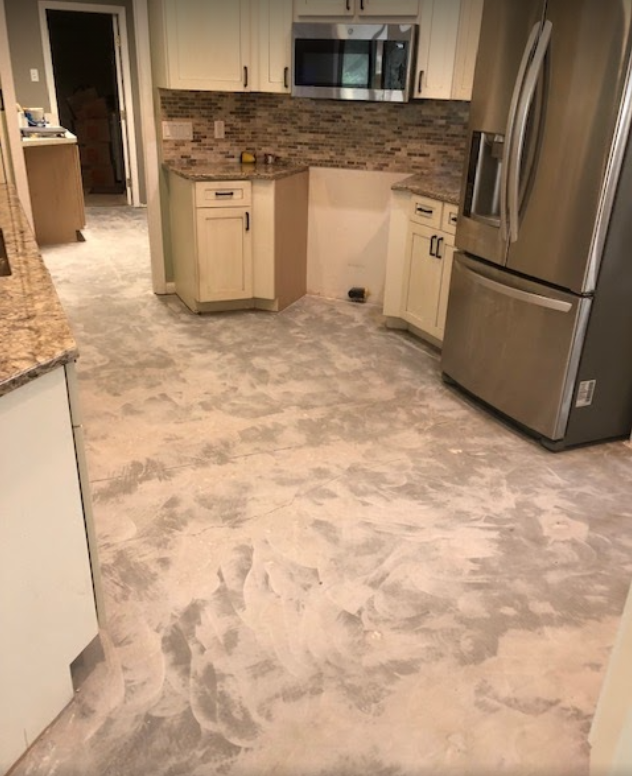 Our Contractors Remove Industrial, Residential, and Commercial Flooring
What makes DustRam® different from the rest? No other flooring removal system in existence can prevent the release of silica dust into the air during the tile removal process. The moment the first piece of the old floor is lifted, silica is released and distributed in your home. The DustRam® patented system keeps this from taking place by drawing in the dust the instant it is produced. 
The DustRam® advanced system incorporates uniquely designed parts, self-cleaning Tile Removal Vacuums®, powerful HEPA filters, dust guards, and other proprietary processes that do not give any dust particles a chance to get into the air. The result is an amazingly clean environment after the work is done. DustRam® works effectively on any type of flooring removal including tile, carpet, wood, sheet vinyl, Thin-set, cement, and adhesives. No other commercial flooring removal system on the market today can match the clean, high-quality results that DustRam® delivers.
If you need to remove your floor and don't want hazardous silica dust to pollute the air in your home during the process, contact us today for a consultation. We can explain how our dust-free solution works, and we are confident that you will be impressed with the results.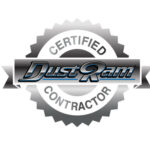 Traditional and Virtually Dust Free, Leave Dust in Your Home!
Never settle for a service that can't promise you the best results. At DustRam®, we guarantee that our system will provide superior results over any other system used by other contractors in the industry. Other methods will not match our efficiency, cleanliness, and overall quality results. You will be astounded at how clean your home is left after we use the DustRam® system to remove your flooring. We can remove a large range of flooring materials including ceramic tile, slate tile, porcelain, stone, marble, Saltillo, travertine, limestone, flagstone, carpeting, adhesives, glues, and much more. When you hire our certified DustRam® contractor, you hire the best in the industry. We will make sure that no hazardous silica dust will contaminate the air in your home. Call us to discuss your floor removal needs today!
Flooring removal has always been a dusty and messy process. This is the primary reason why homeowners avoid replacing their floor, even if their old floor is worn and outdated. Contractors even agree that they would rather not have to work with the mess. When DustRam® arrived on the market, we set new standards by solving the dust problem. Not only did we remove the dust problem, but we also solved a health hazard problem by eliminating crystalline silica particulates. Contact our team for a free project estimate.