Dustless Tile Floor Removal in Houston, Texas
DustRam® –
Inventor of Dustless Tile Removal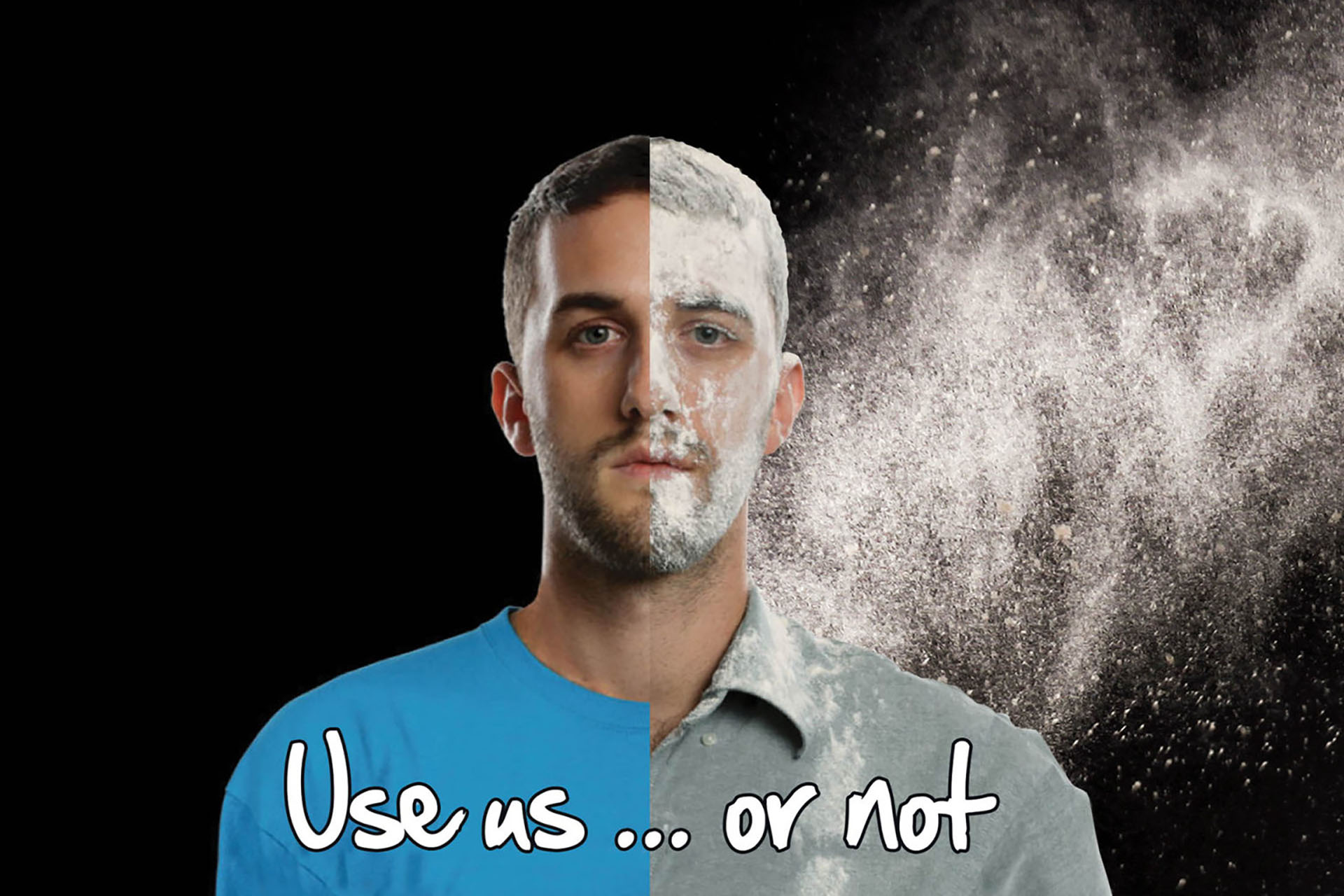 Home remodels and renovations can be tricky. But your floor removal doesn't have to be. If you are a Houston resident and are looking to replace your flooring, hire DustRam® for dustless tile removal! We use our 24 times patented system of tools and equipment to remove your tile faster, better, and cleaner. We capture 99.97% of dust ensuring it never touches the air you breathe. Our team also leaves your concrete subfloor ready and in great condition for installation. To get a free dustless tile removal quote, contact DustRam® today.
Hours of Operation:
Mo-Fri: 7 AM – 4 PM
Sat-Sun: Closed
Office: (832) 810-0890
Visit Website

Why

DustRam® Houston

is the #1 Choice for Your Flooring Removal
Remodeling projects require a ton of money, time, planning, and preparation to solve unexpected problems. When it comes to flooring removal, hiring a reputable company can save you time, money, and added-on costs from the aftermath of outdated tile removal services which expose you to silica dust. With DustRam® all of these issues are eradicated. Every one of our contractors uses the DustRam® system to remove tile flooring without releasing the cancer-causing silica dust back into your property. The patented DustRam® vacuum known as the PulseRam® immediately sucks up any dust created, at the source. The dust remains in captivity until our crew disposes of the silica dust in no close proximity to your home.
Crystalline silica dust exposure and inhalation dramatically increase the risk of accruing respiratory illnesses that can become deadly. Illnesses such as kidney disease, lung cancer, silicosis, COPD, and more occur when one is exposed to silica dust for periods of time. This is why hiring a contractor that performs truly dust-free floor removal is key to preventing exposing your loved ones to the dangerous tile dust. DustRam® is the inventor of dust-free tile removal, all of our contractors are factory trained and use our system to provide the best results in existence.
Hire the original dustless tile floor removal company in the nation for the best-results money can buy.
99.97% of Dust is Captured
Inventor of Dustless Floor Removal
Better, Faster, & Cleaner

Before You Install Your New Flooring, Let
DustRam® Remove it Dust-Free!
Long gone, are the days of dealing with silica dust pervading your property from outdated tile removal services. Hiring a contractor certified by DustRam® is the best investment to make for quality floor removal results. Our contractors use the DustRam® system to efficiently remove your tile floor while simultaneously capturing the silica dust during the production. You no longer have to worry about dust exposure and putting your health at risk. With a DustRam® certified contractor, your home is left cleaner and dust-free.
The conceptualization of our 24X patented system commenced in 2008. DustRam® has certified more than 23 contractors in the US and remains the only certifying entity, to date. Our certified contractors provide truly dustless tile removal capturing 99.97% of crystalline silica dust. DustRam® owns the only system out on the market that is 50X under OSHA's permissible exposure limit of crystalline silica dust. This means our dustless tile removal method is the healthiest method in existence.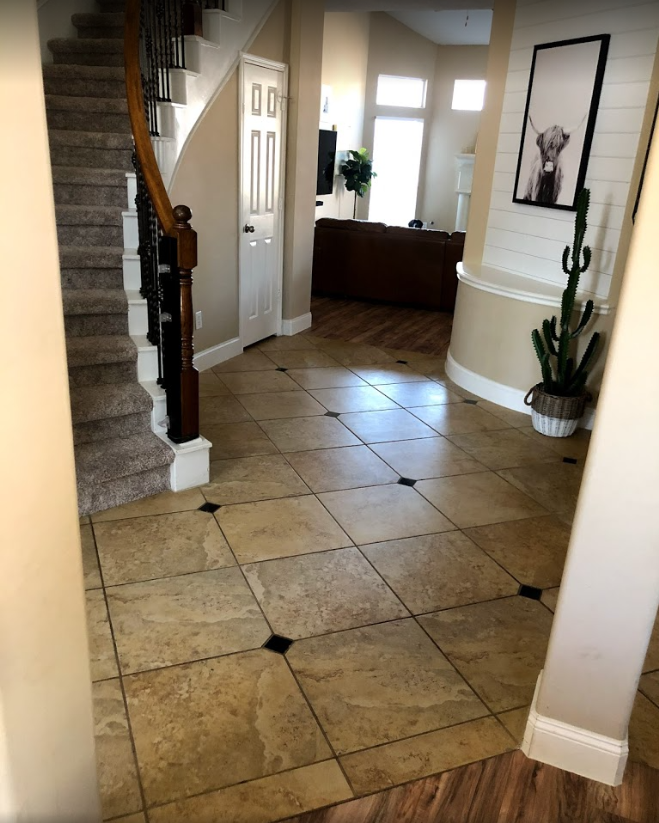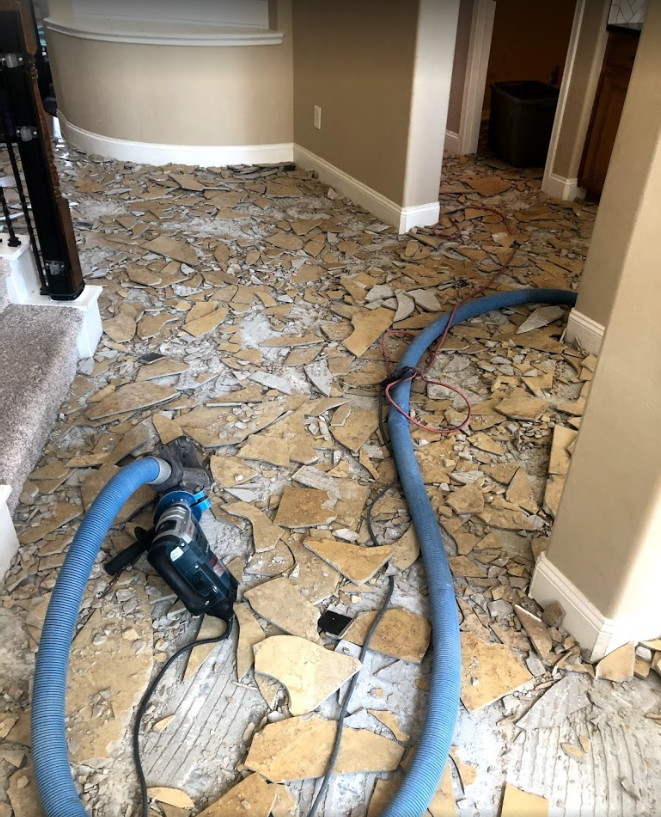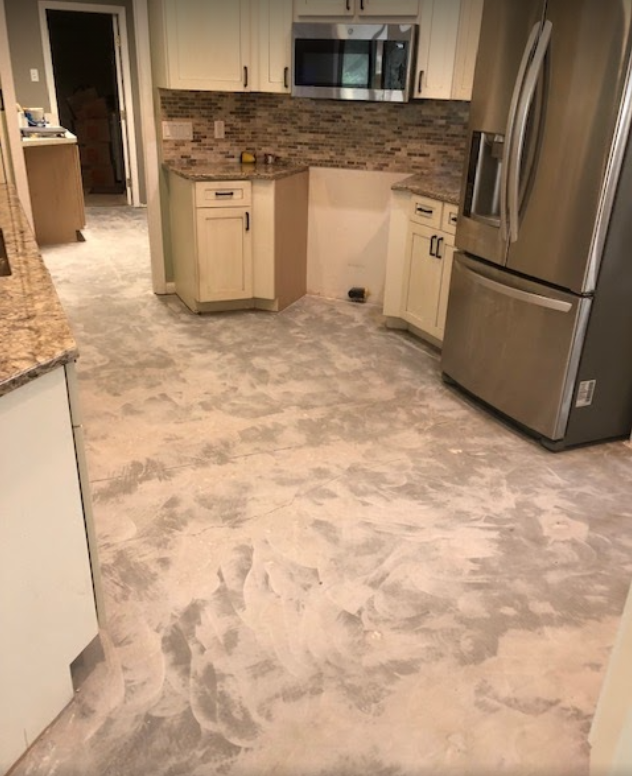 DustRam® Removes Residential, Industrial, and Commercial Flooring
Our System Captures Dust 100 Times Smaller Than a Grain of Sand
On average, a tile removal job creates six hundred pounds of silica dust and bout one pound of dust is created per square foot of tile that is removed. This means that you run the risk of exposing your home to many hundred pounds of silica dust by hiring traditional or virtually dust-free floor removal companies to do the job. Virtually dust-free means that while the dust is not visible to the naked eye, it still exists in your home. Crystalline silica dust particles are exactly 100 times smaller than one tiny grain of sand.
Silica from a virtually dust-free or traditional floor removal gets released back in your home and infuses your belongings, making it extremely difficult to get rid of. On average, this amount of dust in the home will require months to years worth of expert cleaning sessions to remove most but not all of the dust. Ironically so, homeowners typically hire traditional or virtually dust-free removalists in an effort to save money. However, these services end up costing you a mammoth amount of money in the long run. Save money and time with DustRam®
Flooring Materials We Remove Dust Free
Our DustRam® certified contractors remove many types of flooring without leaving a massive dusty mess in your home. We remove floorings such as Saltillo, micro-toppings, carpet, natural stone, terrazzo, adhesives and glue, sheet vinyl wood, ceramic tile, hardwood floor, and a wide range of other types of floors. DustRam® delivers results that will always be cleaner than anything provided by other contractors in your city.
Hardwood Floor

Ceramic Tile

Thinset Mortar

Adhesive and Glue

Carpet

Natural Stone Tile

Slate and more
When the DustRam® system is applied to the task of removing these types of flooring, the danger of exposure to cancer-causing silica dust is eliminated. Our reliable services ensure that this dust never becomes airborne and thus you will be left with an uncontaminated home. This is a primary advantage of choosing DustRam®'s dustless flooring removal services.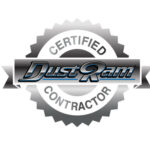 Traditional and Virtually Dust Free, Leave Dust in Your Home!
Hire a Truly Dustless Tile Removal by DustRam® for Guaranteed Dust Free Results
The lungs are known as the final filter. Considering how terribly bad it is for workers in construction to inhale silica dust, it is equally as bad for anybody else. Exposing yourself and loved ones to silica dust tragically effects your heath down the road. OSHA ruled silica dust a lung carcinogen and requires companies to remain under the permissible exposure limit. DustRam® remains 50 times under this limit making us a truly dust free tile removal provider in Broward County. Other companies cannot say the same. Don't risk your health, time, and money. Hire DustRam® for your tile removal or contact us to get a free project estimate today.